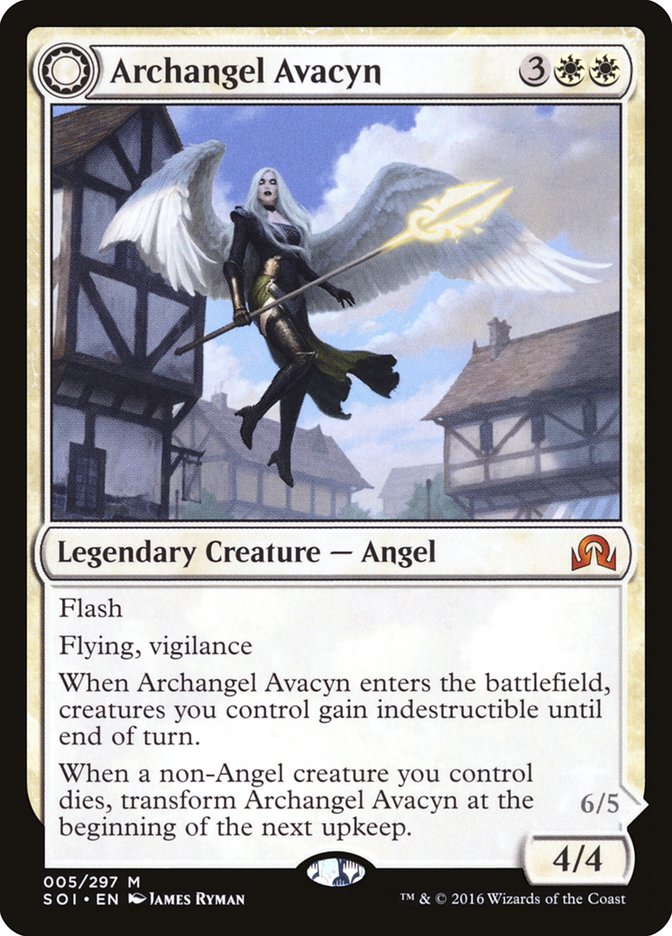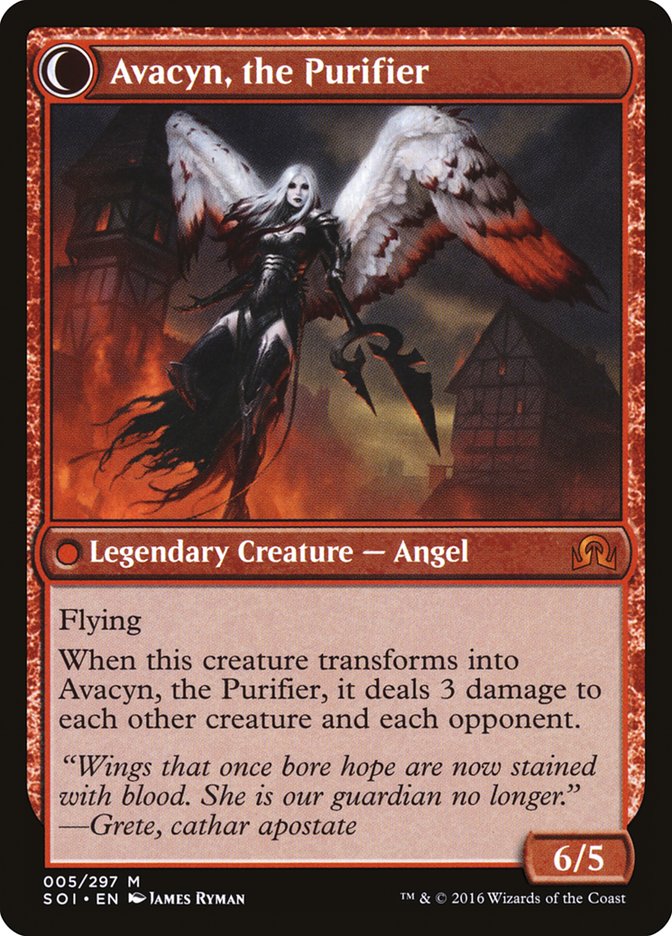 Archangel Avacyn
{3}{W}{W}
Legendary Creature — Angel
Flash
Flying, vigilance
When Archangel Avacyn enters the battlefield, creatures you control gain indestructible until end of turn.
When a non-Angel creature you control dies, transform Archangel Avacyn at the beginning of the next upkeep.
4/4
Avacyn, the Purifier
Color Indicator: Red Legendary Creature — Angel
Flying
When this creature transforms into Avacyn, the Purifier, it deals 3 damage to each other creature and each opponent.
"Wings that once bore hope are now stained with blood. She is our guardian no longer."
—Grete, cathar apostate
6/5
Illustrated by James Ryman
Standard

Not Legal

Alchemy

Not Legal

Pioneer

Legal

Explorer

Legal

Modern

Legal

Brawl

Not Legal

Legacy

Legal

Historic

Legal

Vintage

Legal

Pauper

Not Legal

Commander

Legal

Penny

Not Legal
Archangel Avacyn's delayed triggered ability triggers at the beginning of the next upkeep regardless of whose turn it is.

(2016-04-08)

Archangel Avacyn's delayed triggered ability won't cause it to transform back into Archangel Avacyn if it has already transformed into Avacyn, the Purifier, perhaps because several creatures died in one turn.

(2016-04-08)