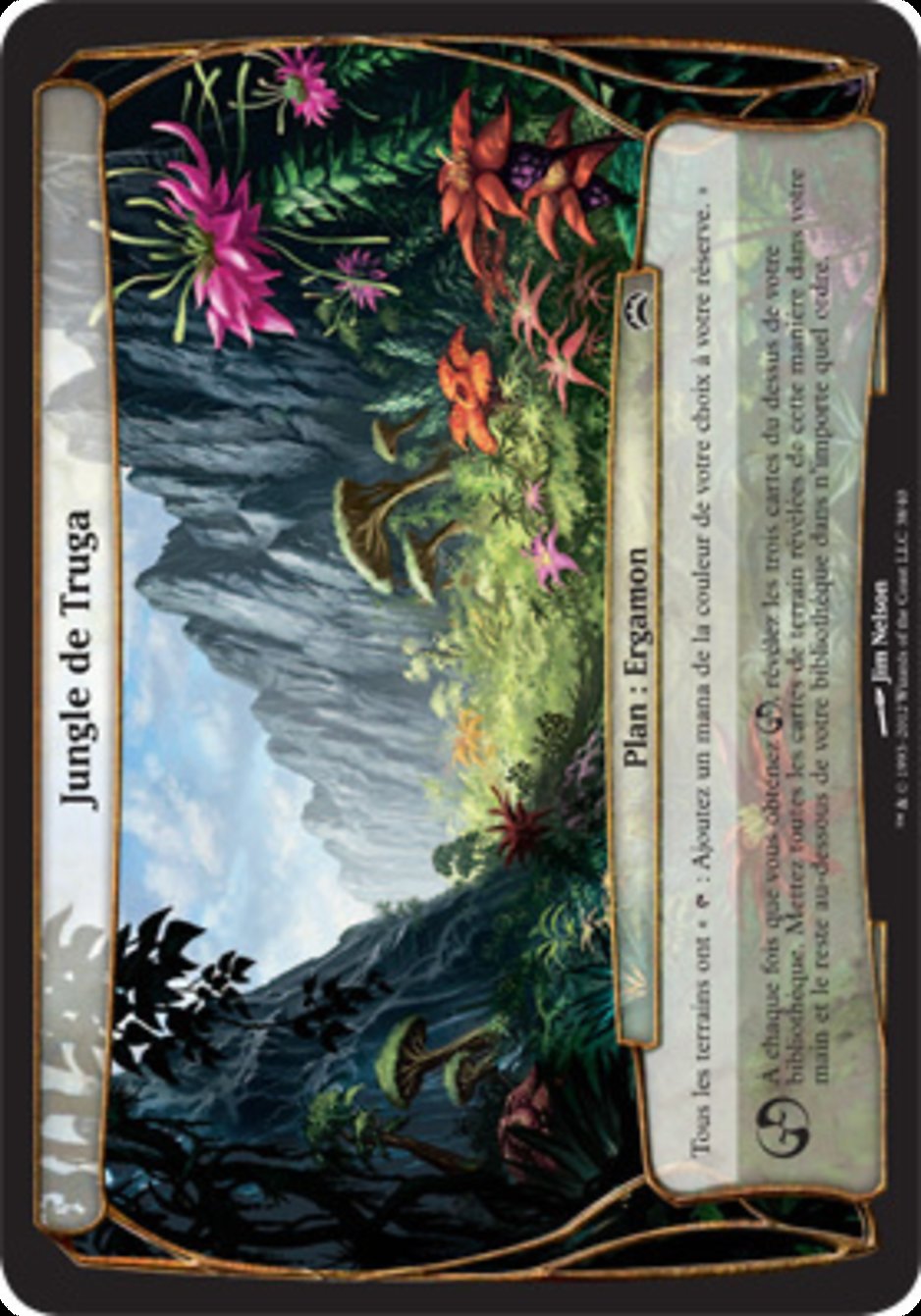 Jungle de Truga
Plan : Ergamon
Tous les terrains ont « {T} : Ajoutez un mana de la couleur de votre choix à votre réserve. »
À chaque fois que vous obtenez chaos, révélez les trois cartes du dessus de votre bibliothèque. Mettez toutes les cartes de terrain révélées de cette manière dans votre main et le reste au-dessous de votre bibliothèque dans n'importe quel ordre.
Illustrated by Jim Nelson
Not Legal This version of this card is oversized with a non-standard Magic back. It is not legal for constructed play.