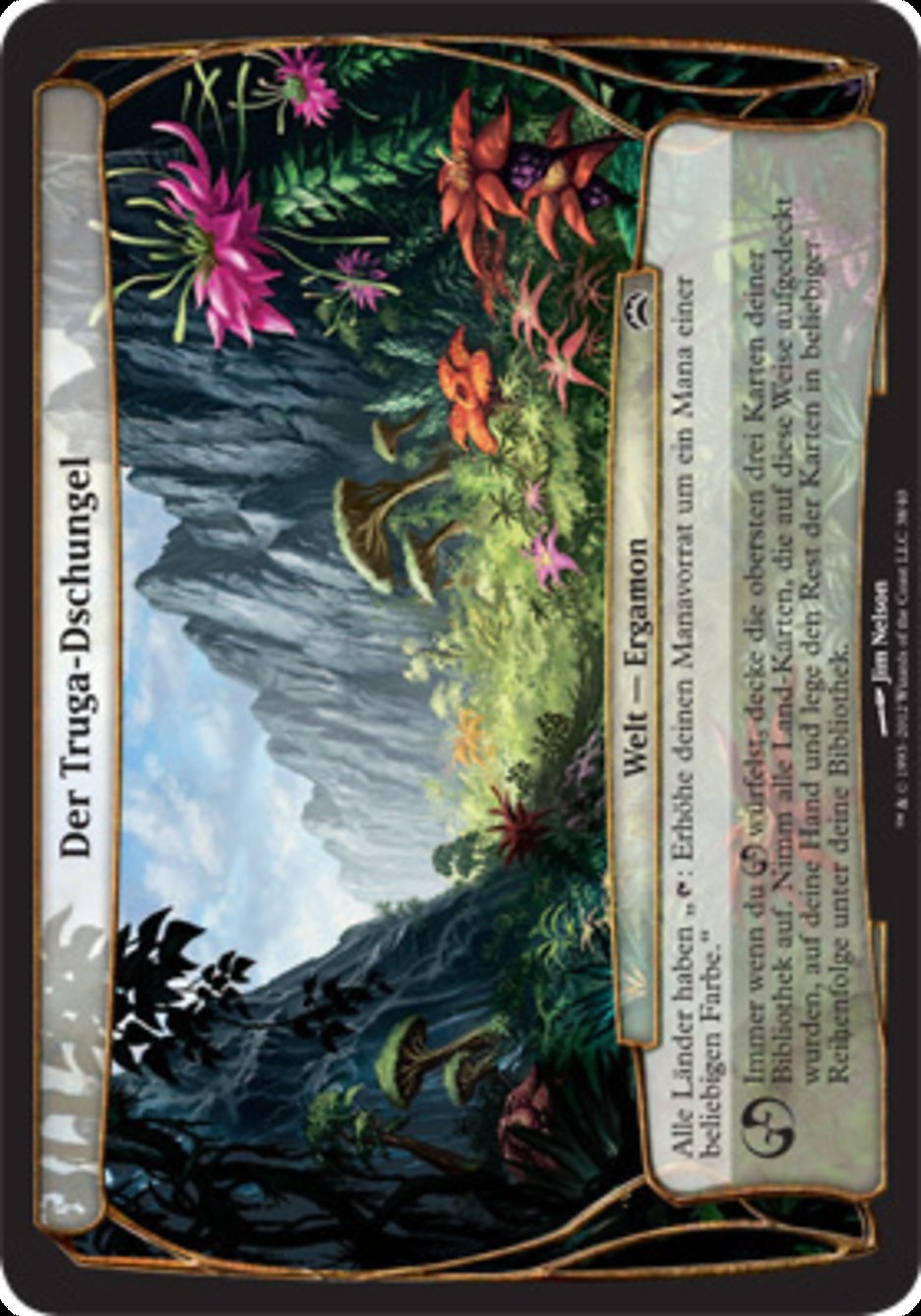 Der Truga-Dschungel
Welt — Ergamon
Alle Länder haben "{T}: Erhöhe deinen Manavorrat um ein Mana einer beliebigen Farbe."
Immer wenn du chaos würfelst, decke die obersten drei Karten deiner Bibliothek auf. Nimm alle Land-Karten, die auf diese Weise aufgedeckt wurden, auf deine Hand und lege den Rest der Karten in beliebiger Reihenfolge unter deine Bibliothek.
Illustrated by Jim Nelson
Not Legal This version of this card is oversized with a non-standard Magic back. It is not legal for constructed play.