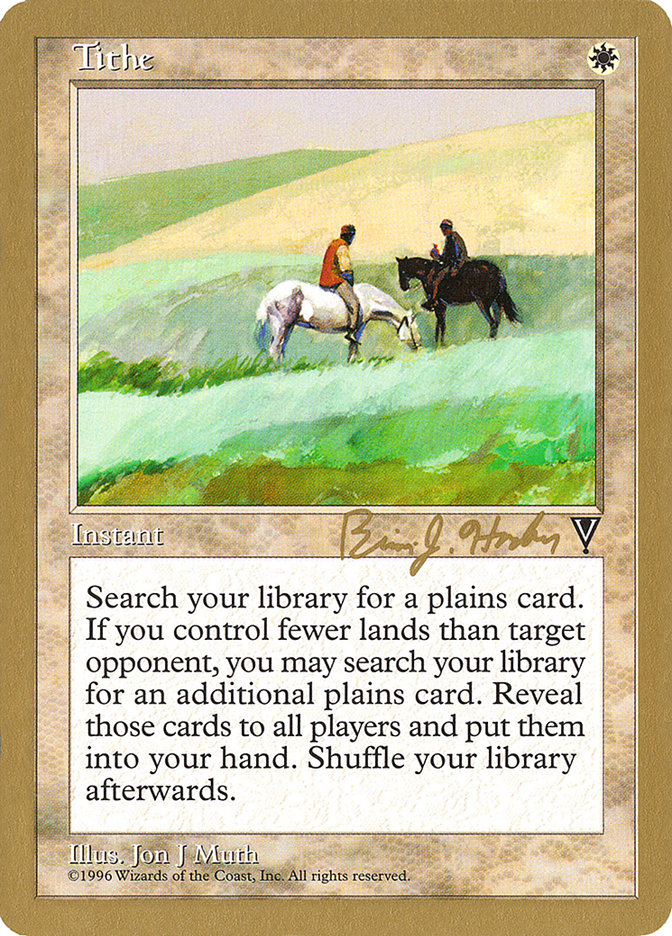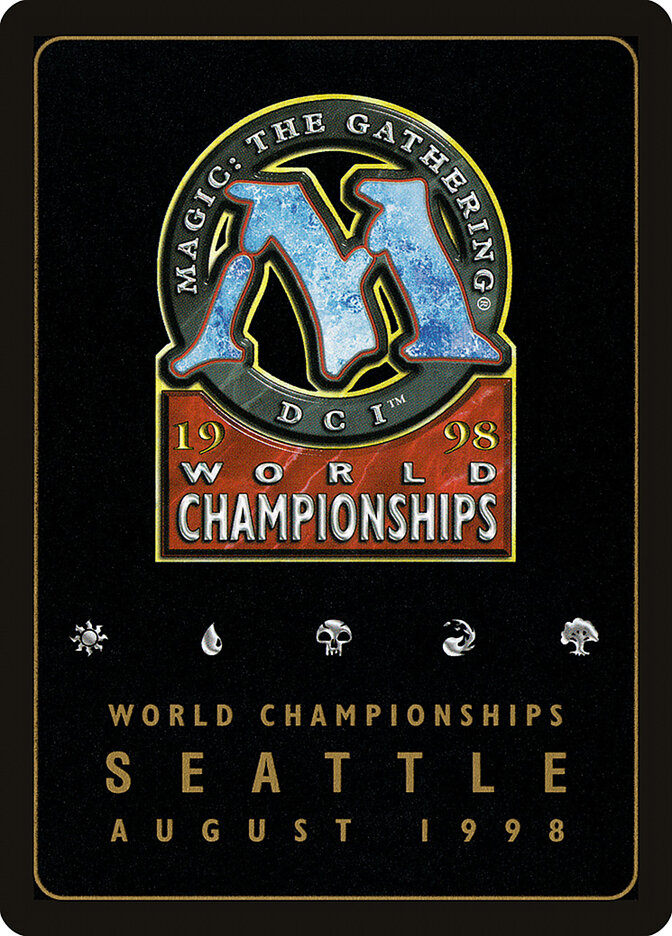 Tithe
{W}
Instant
Search your library for a Plains card. If target opponent controls more lands than you, you may search your library for an additional Plains card. Reveal those cards, put them into your hand, then shuffle.
Illustrated by Jon J Muth
Part of the Reserved List
Not Legal This version of this card has gold borders and a non-standard Magic back. It is not legal for constructed play.
Notes and Rules Information for Tithe:
Counts lands on resolution, not on announcement.

(2004-10-04)
Because the "search" requires you to find a card with certain characteristics, you don't have to find the card if you don't want to.

(2004-10-04)