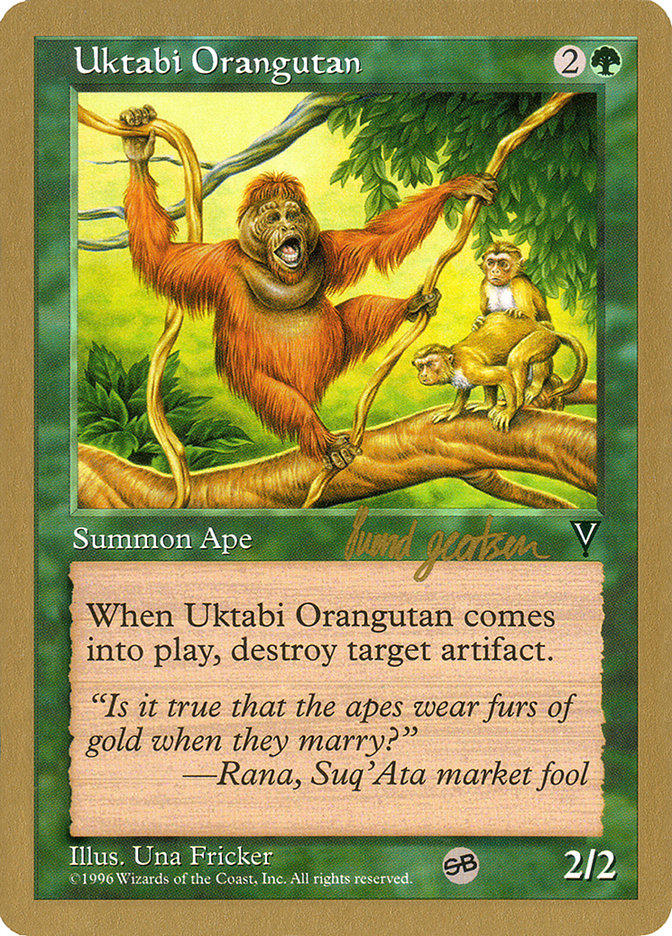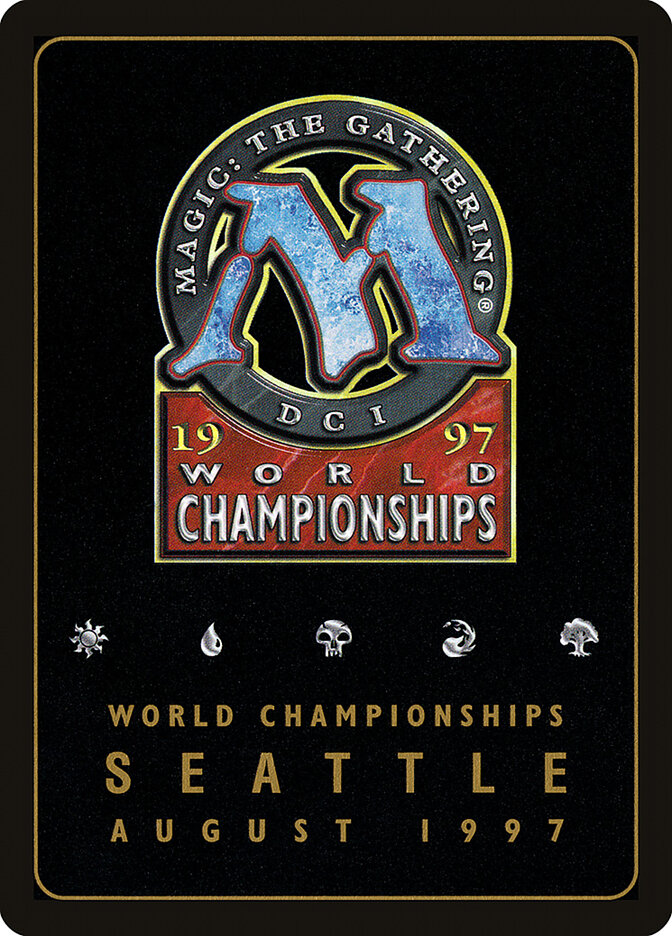 Uktabi Orangutan
{2}{G}
Creature — Ape
When Uktabi Orangutan enters the battlefield, destroy target artifact.
"Is it true that the apes wear furs of gold when they marry?"
—Rana, Suq'Ata market fool
2/2
Illustrated by Una Fricker
Not Legal This version of this card has gold borders and a non-standard Magic back. It is not legal for constructed play.