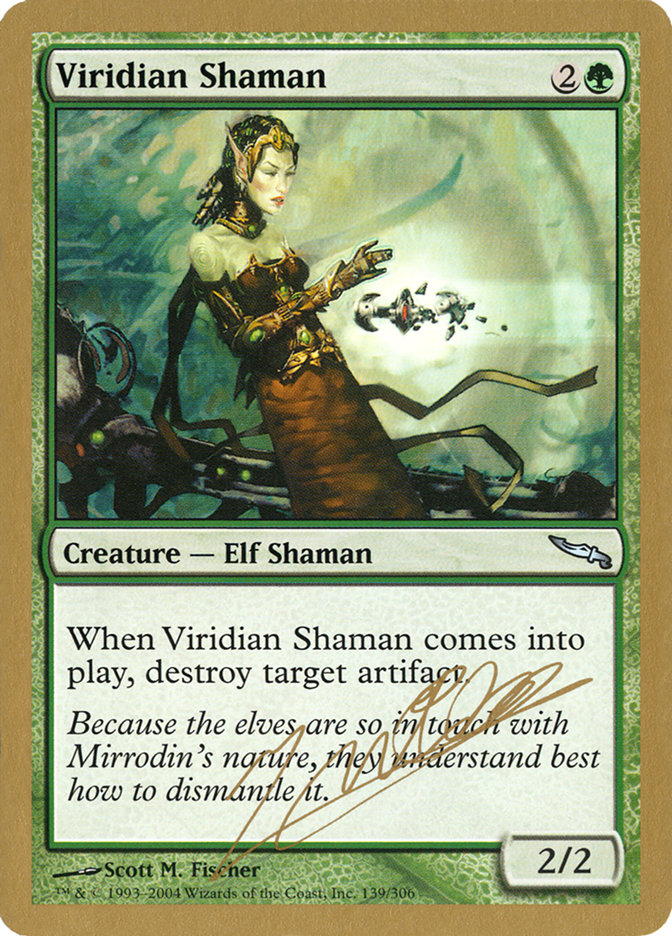 Viridian Shaman
{2}{G}
Creature — Elf Shaman
When Viridian Shaman enters the battlefield, destroy target artifact.
Because the elves are so in touch with Mirrodin's nature, they understand best how to dismantle it.
2/2
Illustrated by Scott M. Fischer
Not Legal This version of this card has gold borders and a non-standard Magic back. It is not legal for constructed play.