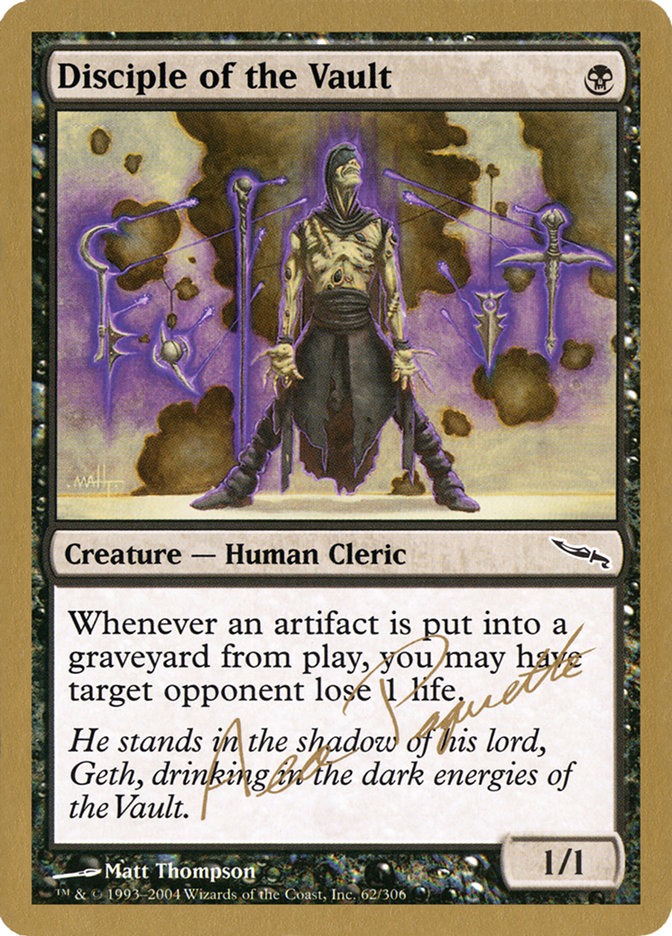 Disciple of the Vault
{B}
Creature — Human Cleric
Whenever an artifact is put into a graveyard from the battlefield, you may have target opponent lose 1 life.
He stands in the shadow of his lord, Geth, drinking in the dark energies of the Vault.
1/1
Illustrated by Matt Thompson
Not Legal This version of this card has gold borders and a non-standard Magic back. It is not legal for constructed play.
If an artifact is put into a graveyard at the same time as Disciple of the Vault, its ability triggers for that artifact.

(2020-08-07)