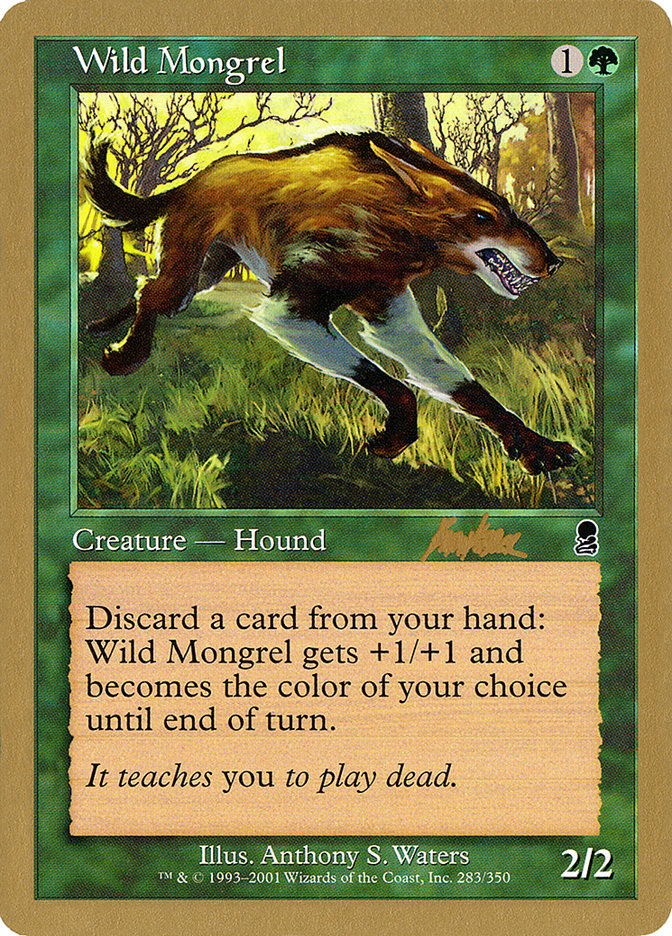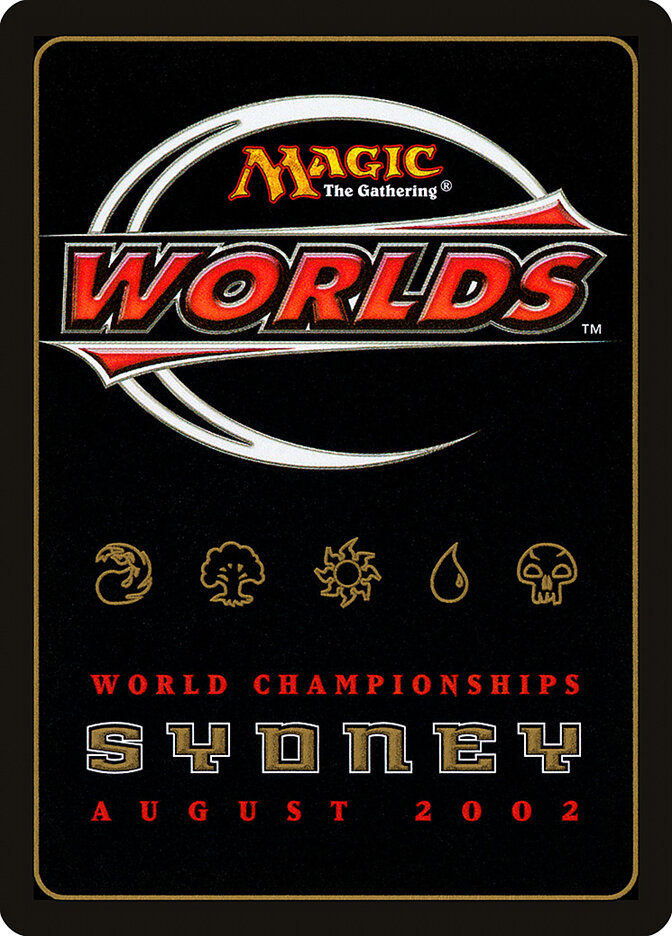 Wild Mongrel
{1}{G}
Creature — Dog
Discard a card: Wild Mongrel gets +1/+1 and becomes the color of your choice until end of turn.
It teaches you to play dead.
2/2
Illustrated by Anthony S. Waters
Not Legal This version of this card has gold borders and a non-standard Magic back. It is not legal for constructed play.