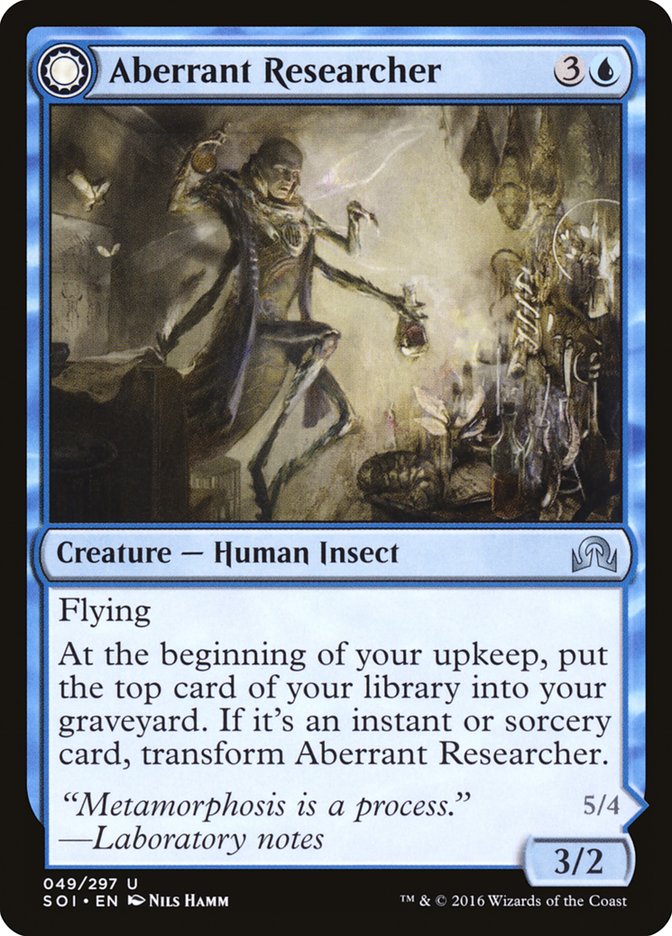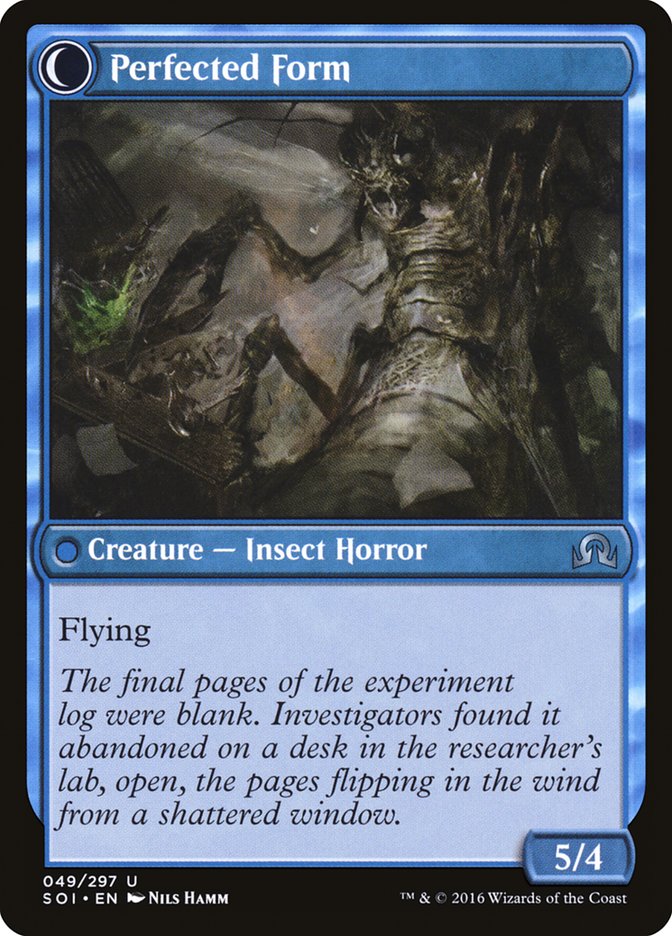 Aberrant Researcher
{3}{U}
Creature — Human Insect
Flying
At the beginning of your upkeep, mill a card. If an instant or sorcery card was milled this way, transform Aberrant Researcher.
"Metamorphosis is a process."
—Laboratory notes
3/2
Perfected Form
Color Indicator: Blue Creature — Insect Horror
The final pages of the experiment log were blank. Investigators found it abandoned on a desk in the researcher's lab, open, the pages flipping in the wind from a shattered window.
5/4
Illustrated by Nils Hamm
Standard

Not Legal

Alchemy

Not Legal

Pioneer

Legal

Explorer

Not Legal

Modern

Legal

Brawl

Not Legal

Legacy

Legal

Historic

Not Legal

Vintage

Legal

Pauper

Not Legal

Commander

Legal

Penny

Legal
No player may take any action between the two steps of Aberrant Researcher's triggered ability. If the card put into your graveyard is an instant or sorcery card, Aberrant Researcher will have transformed before a player can take any action.

(2016-04-08)

If a replacement effect causes the top card of your library to go to a zone other than your graveyard, Aberrant Researcher will still transform if that card was an instant or sorcery card.

(2016-04-08)