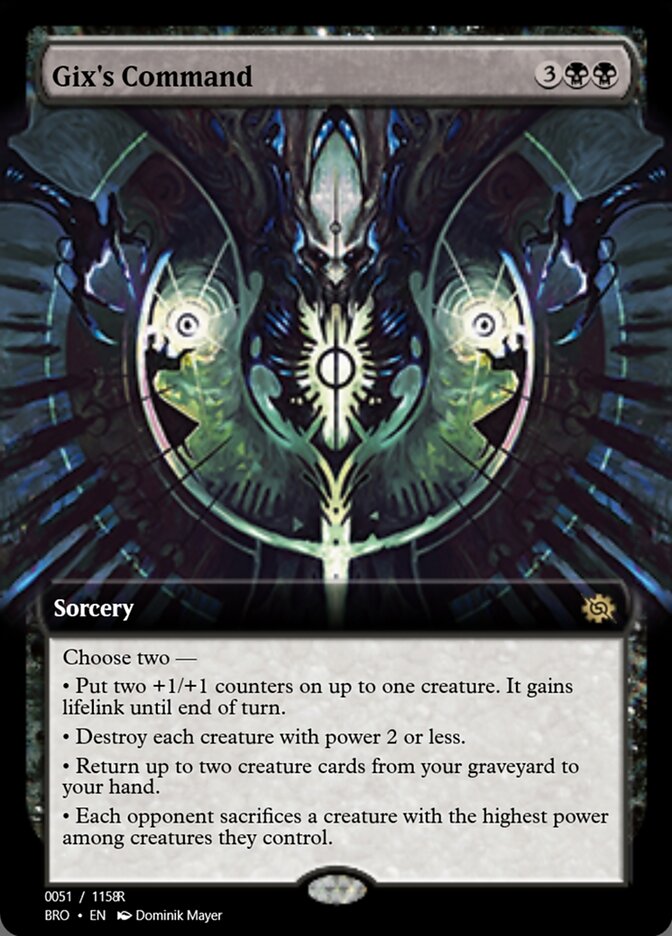 Gix's Command
{3}{B}{B}
Sorcery
Choose two —
• Put two +1/+1 counters on up to one creature. It gains lifelink until end of turn.
• Destroy each creature with power 2 or less.
• Return up to two creature cards from your graveyard to your hand.
• Each opponent sacrifices a creature with the highest power among creatures they control.
Illustrated by Dominik Mayer
Standard

Legal

Alchemy

Legal

Pioneer

Legal

Explorer

Legal

Legacy

Legal

Historic

Legal

Vintage

Legal

Pauper

Not Legal

Commander

Legal

Penny

Not Legal
Notes and Rules Information for Gix's Command:
Since none of the modes have targets, you don't have to choose which creature is getting the counters or which cards you're returning until Gix's Command resolves.

(2022-10-14)