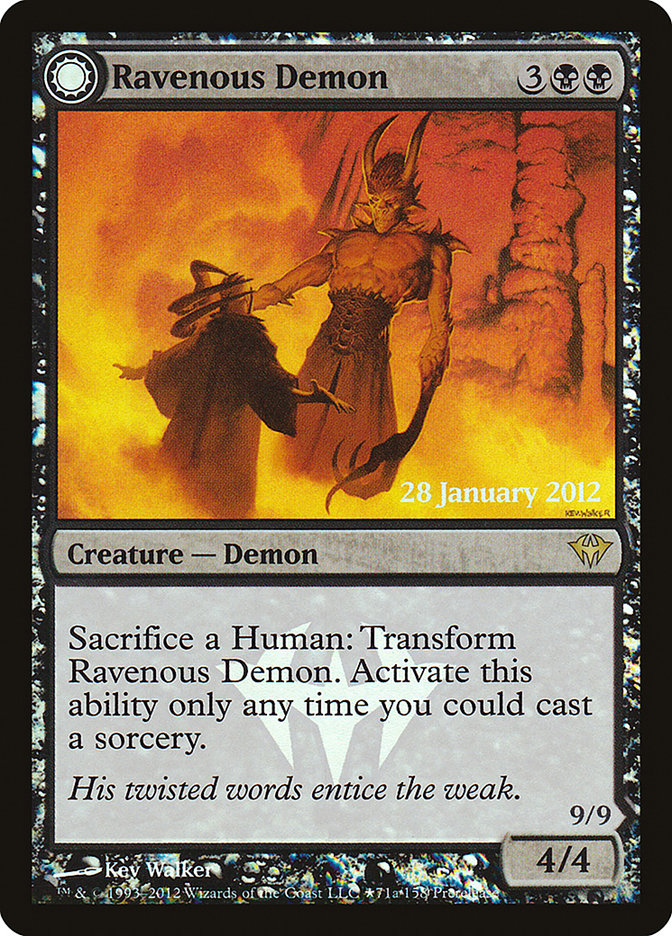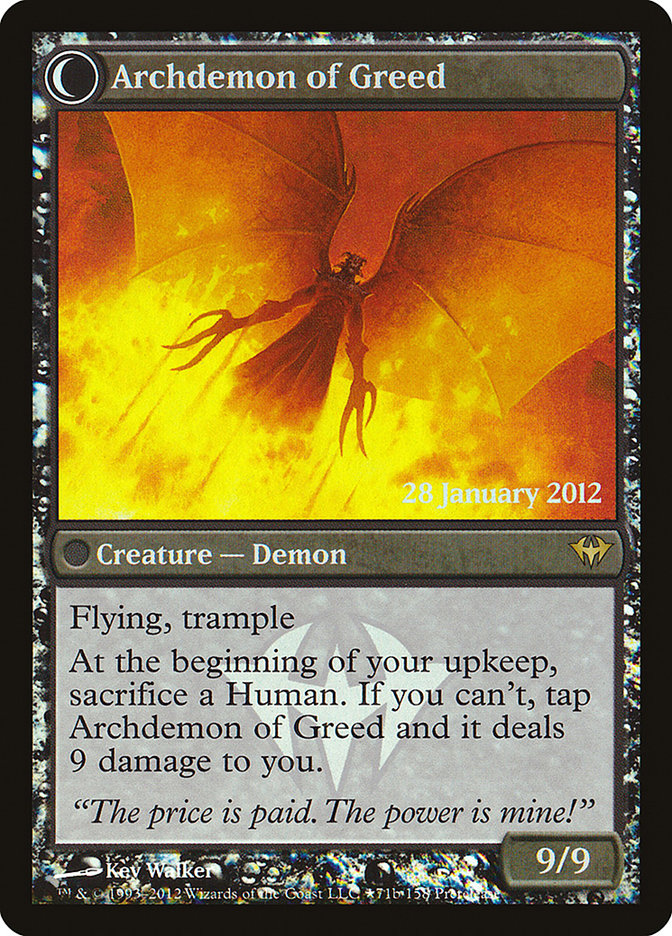 Ravenous Demon
{3}{B}{B}
Creature — Demon
Sacrifice a Human: Transform Ravenous Demon. Activate only as a sorcery.
His twisted words entice the weak.
4/4
Archdemon of Greed
Color Indicator: Black Creature — Demon
Flying, trample
At the beginning of your upkeep, sacrifice a Human. If you can't, tap Archdemon of Greed and it deals 9 damage to you.
"The price is paid. The power is mine!"
9/9
Watermark: Set Symbol
Illustrated by Kev Walker
Standard

Not Legal

Alchemy

Not Legal

Pioneer

Not Legal

Explorer

Not Legal

Modern

Legal

Brawl

Not Legal

Legacy

Legal

Historic

Not Legal

Vintage

Legal

Pauper

Not Legal

Commander

Legal

Penny

Legal