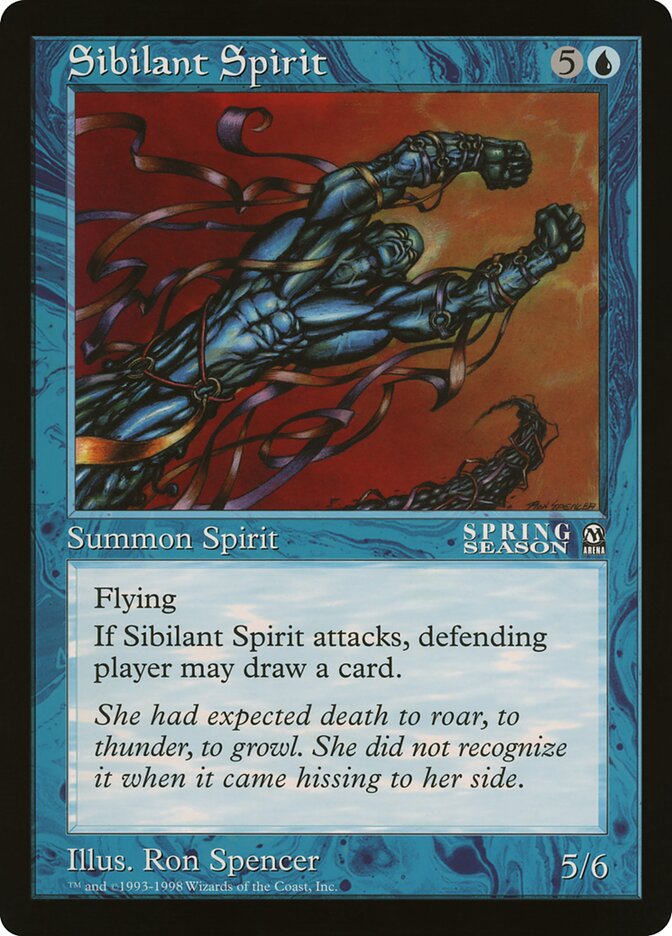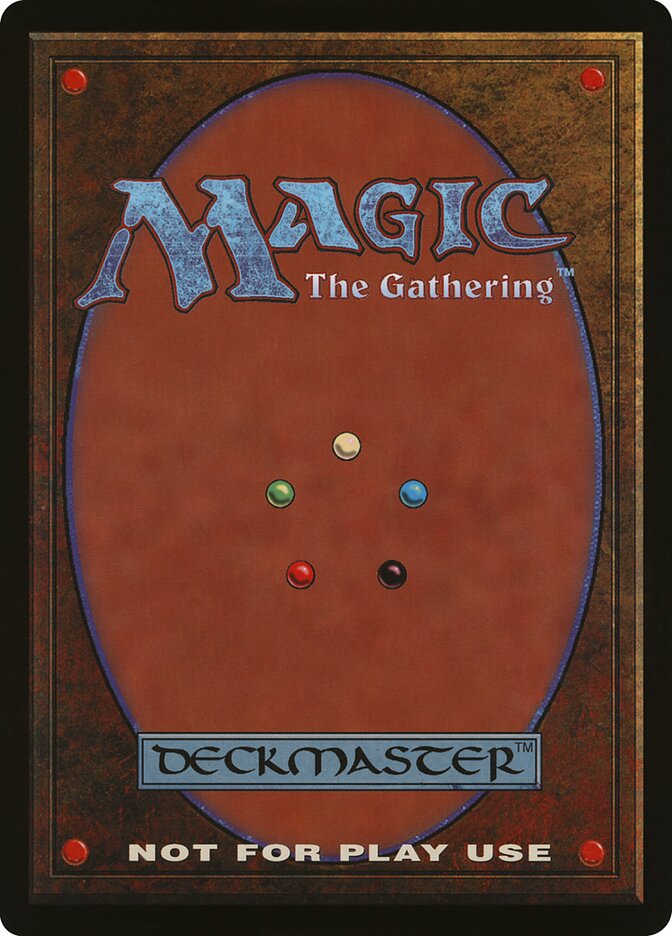 Sibilant Spirit
{5}{U}
Creature — Spirit
Flying
Whenever Sibilant Spirit attacks, defending player may draw a card.
She had expected death to roar, to thunder, to growl. She did not recognize it when it came hissing to her side.
5/6
Illustrated by Ron Spencer
Not Legal This version of this card is oversized with a non-standard Magic back. It is not legal for constructed play.
Notes and Rules Information for Sibilant Spirit:
Your opponent does not have to draw a card if they don't want to.

(2004-10-04)