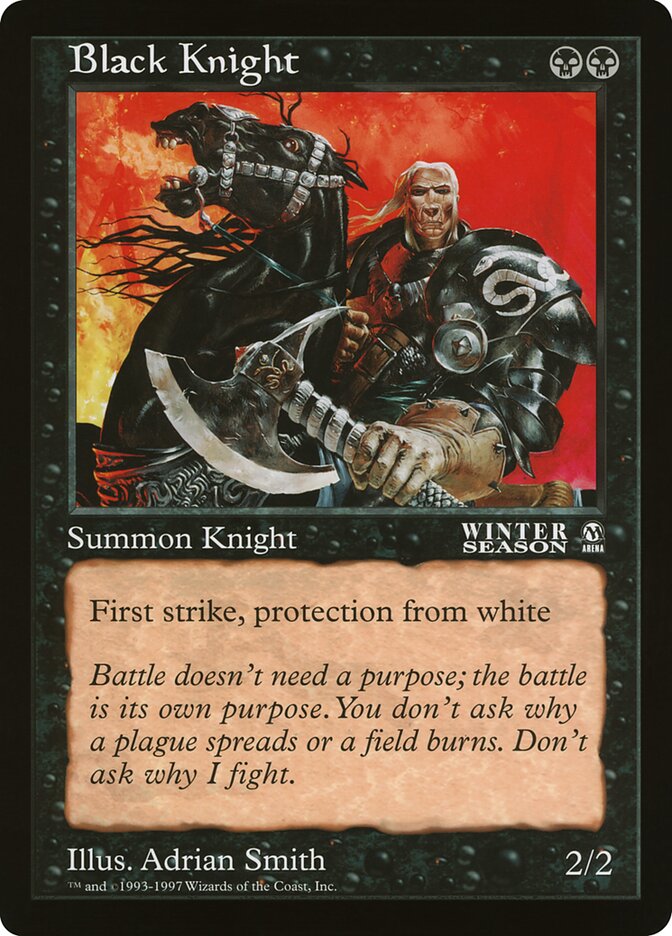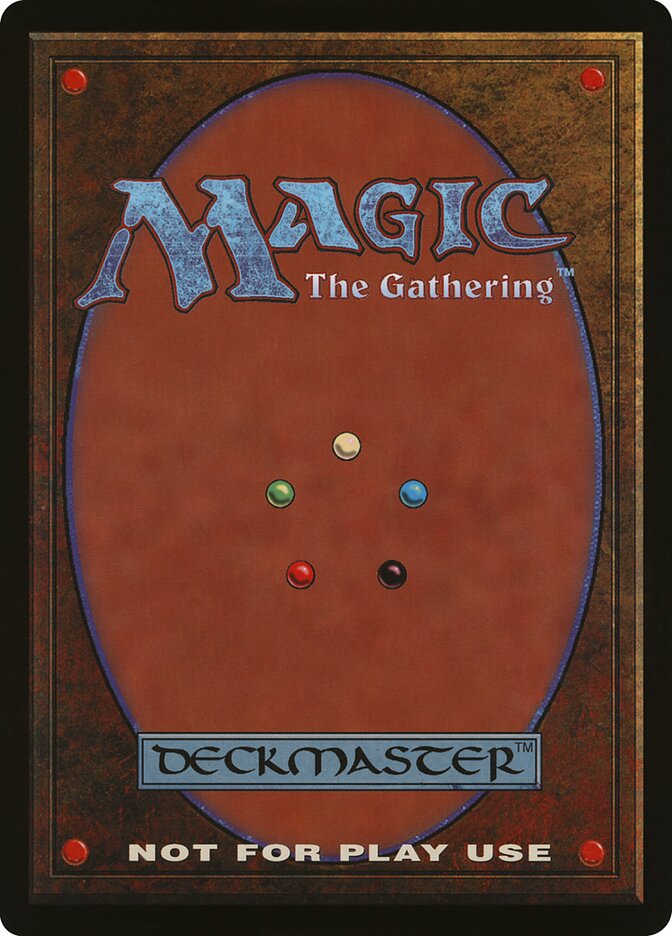 Black Knight
{B}{B}
Creature — Human Knight
First strike (This creature deals combat damage before creatures without first strike.)
Protection from white (This creature can't be blocked, targeted, dealt damage, or enchanted by anything white.)
Battle doesn't need a purpose; the battle is its own purpose. You don't ask why a plague spreads or a field burns. Don't ask why I fight.
2/2
Illustrated by Adrian Smith
Not Legal This version of this card is oversized with a non-standard Magic back. It is not legal for constructed play.