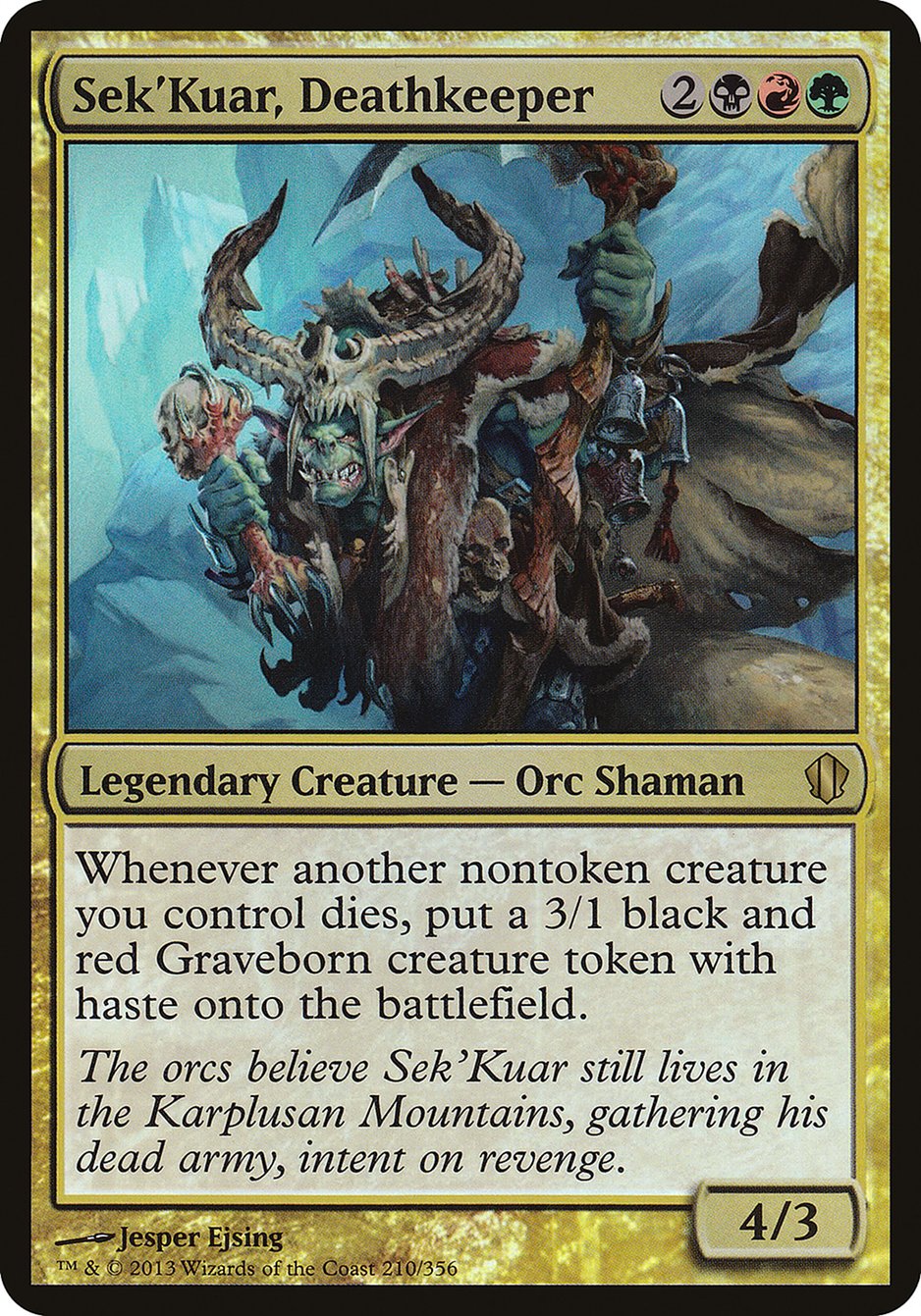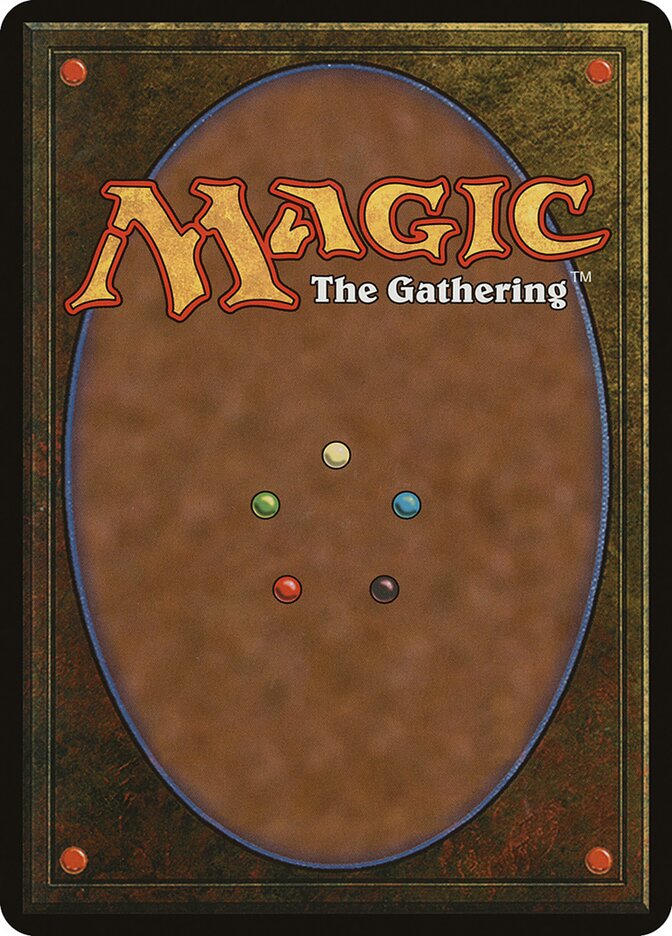 Sek'Kuar, Deathkeeper
{2}{B}{R}{G}
Legendary Creature — Orc Shaman
Whenever another nontoken creature you control dies, create a 3/1 black and red Graveborn creature token with haste.
The orcs believe Sek'Kuar still lives in the Karplusan Mountains, gathering his dead army, intent on revenge.
4/3
Illustrated by Jesper Ejsing
Not Legal This version of this card is oversized with a non-standard Magic back. It is not legal for constructed play.