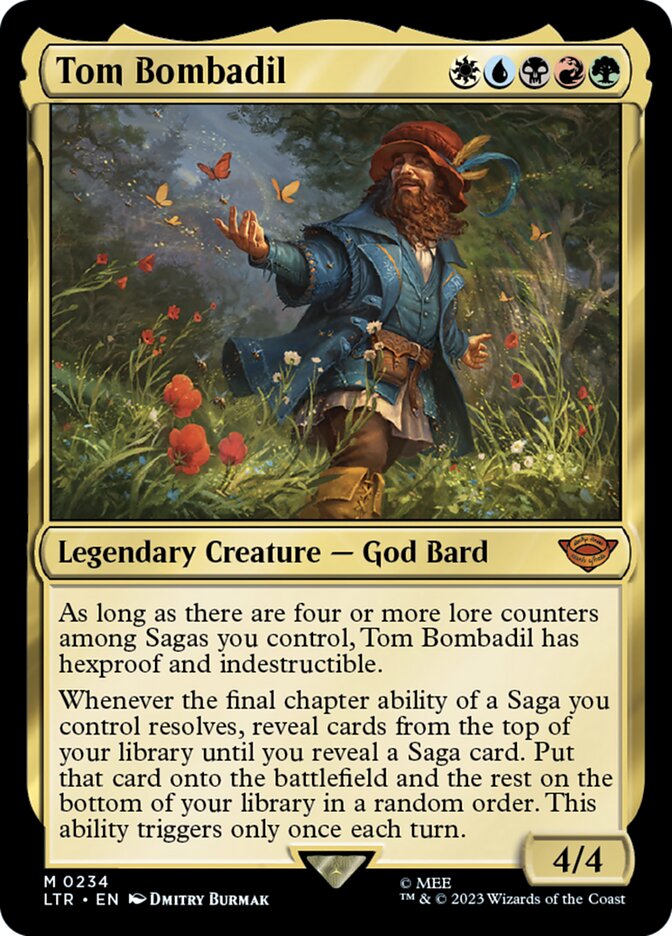 Tom Bombadil
{W}{U}{B}{R}{G}
Legendary Creature — God Bard
As long as there are four or more lore counters among Sagas you control, Tom Bombadil has hexproof and indestructible.
Whenever the final chapter ability of a Saga you control resolves, reveal cards from the top of your library until you reveal a Saga card. Put that onto the battlefield and the rest on the bottom of your library in a random order. This ability triggers only once each turn.
4/4
Illustrated by Dmitry Burmak
Unreleased This card will be released on 2023-06-23, it is not legal in any format until its release date approaches.