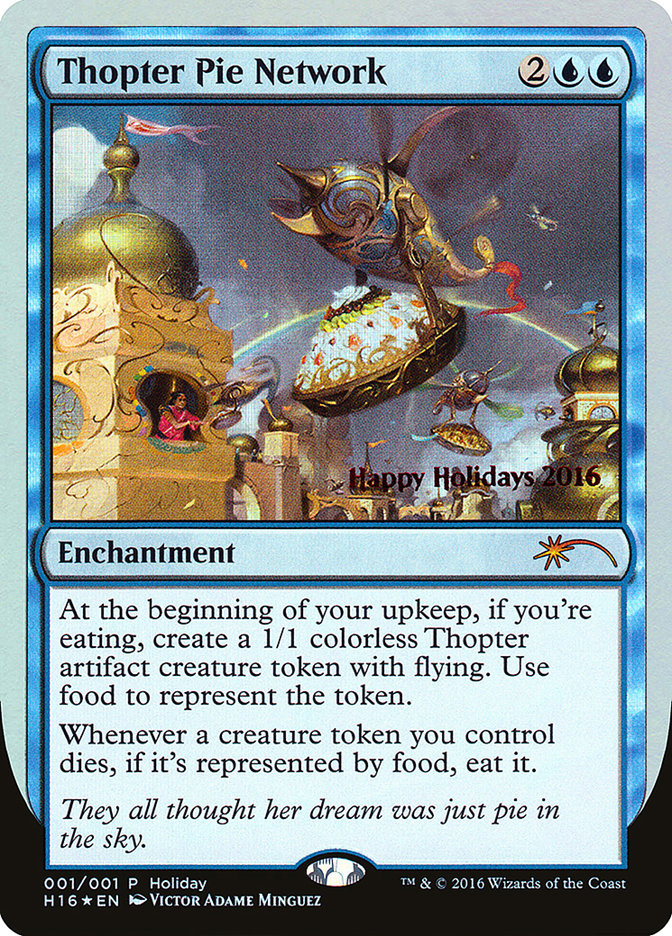 Thopter Pie Network
{2}{U}{U}
Enchantment
At the beginning of your upkeep, if you're eating, create a 1/1 colorless Thopter artifact creature token with flying. Use food to represent the token.
Whenever a creature token you control dies, if it's represented by food, eat it.
They all thought her dream was just pie in the sky.
Illustrated by Victor Adame Minguez
Standard

Not Legal

Alchemy

Not Legal

Pioneer

Not Legal

Explorer

Not Legal

Modern

Not Legal

Brawl

Not Legal

Legacy

Not Legal

Historic

Not Legal

Vintage

Not Legal

Timeless

Not Legal

Commander

Not Legal

Pauper

Not Legal

Oathbreaker

Not Legal

Penny

Not Legal