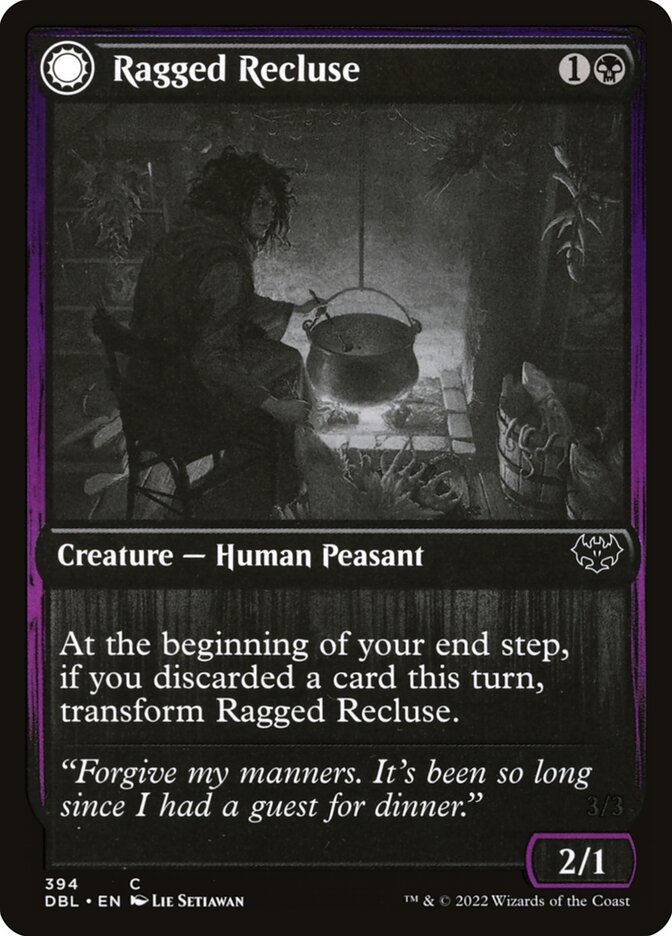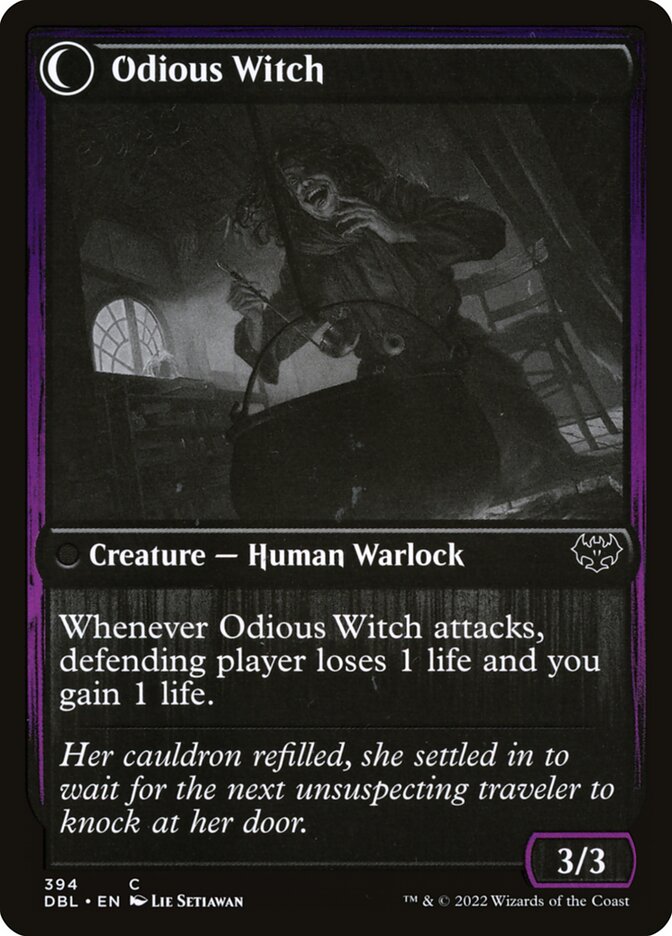 Ragged Recluse
{1}{B}
Creature — Human Peasant
At the beginning of your end step, if you discarded a card this turn, transform Ragged Recluse.
"Forgive my manners. It's been so long since I had a guest for dinner."
2/1
Odious Witch
Color Indicator: Black Creature — Human Warlock
Whenever Odious Witch attacks, defending player loses 1 life and you gain 1 life.
Her cauldron refilled, she settled in to wait for the next unsuspecting traveler to knock at her door.
3/3
Illustrated by Lie Setiawan
Standard

Legal

Alchemy

Not Legal

Pioneer

Legal

Explorer

Legal

Legacy

Legal

Historic

Legal

Vintage

Legal

Pauper

Legal

Commander

Legal

Penny

Not Legal