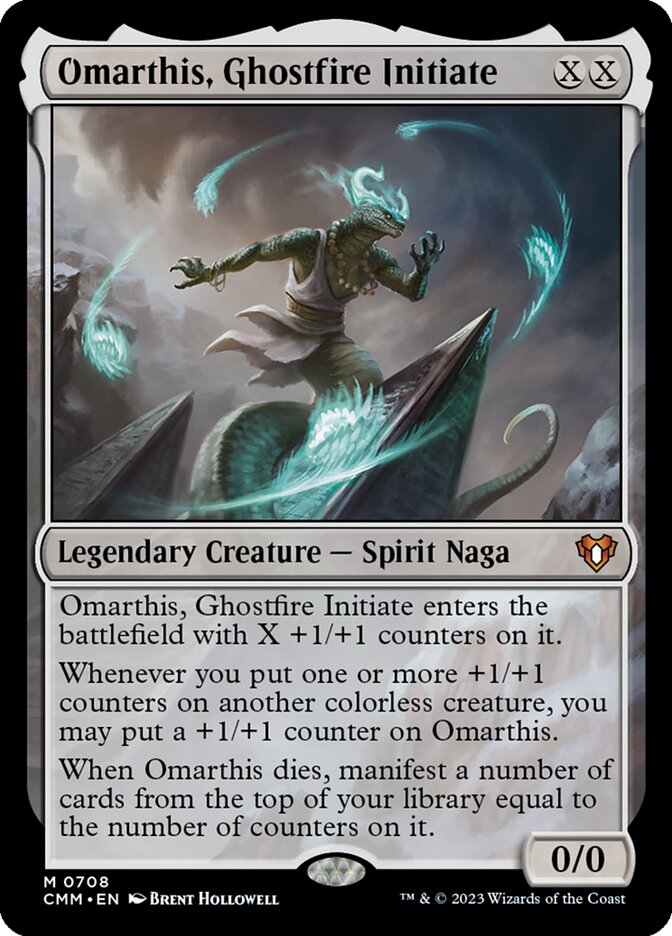 Omarthis, Ghostfire Initiate
{X}{X}
Legendary Creature — Spirit Naga
Omarthis, Ghostfire Initiate enters the battlefield with X +1/+1 counters on it.
Whenever you put one or more +1/+1 counters on another colorless creature, you may put a +1/+1 counter on Omarthis.
When Omarthis dies, manifest a number of cards from the top of your library equal to the number of counters on it.
0/0
Illustrated by Brent Hollowell
Standard

Not Legal

Alchemy

Not Legal

Pioneer

Not Legal

Explorer

Not Legal

Modern

Not Legal

Brawl

Not Legal

Legacy

Legal

Historic

Not Legal

Vintage

Legal

Timeless

Not Legal

Commander

Legal

Pauper

Not Legal

Oathbreaker

Legal

Penny

Not Legal