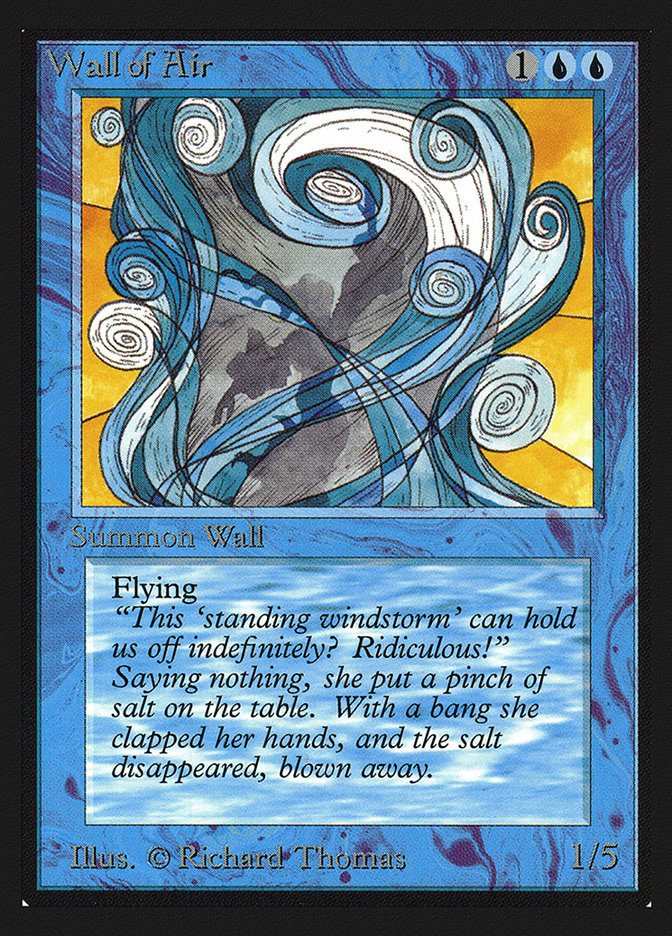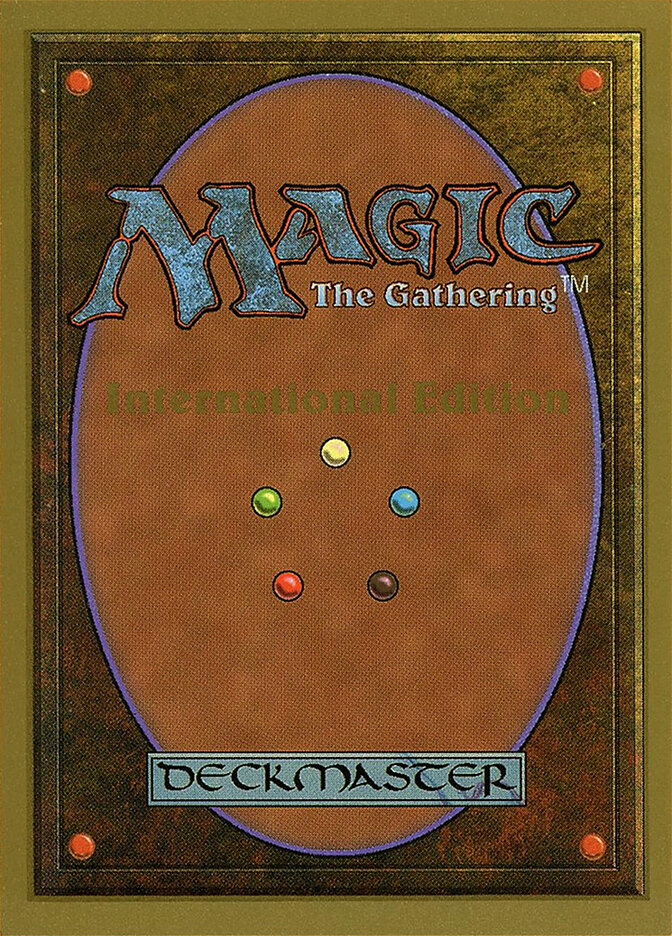 Wall of Air
{1}{U}{U}
Creature — Wall
Defender, flying (This creature can't attack, and it can block creatures with flying.)
"This 'standing windstorm' can hold us off indefinitely? Ridiculous!" Saying nothing, she put a pinch of salt on the table. With a bang she clapped her hands, and the salt disappeared, blown away.
1/5
Illustrated by Richard Thomas
Not Legal This version of this card has square edges and a non-standard Magic back. It is not legal for constructed play.