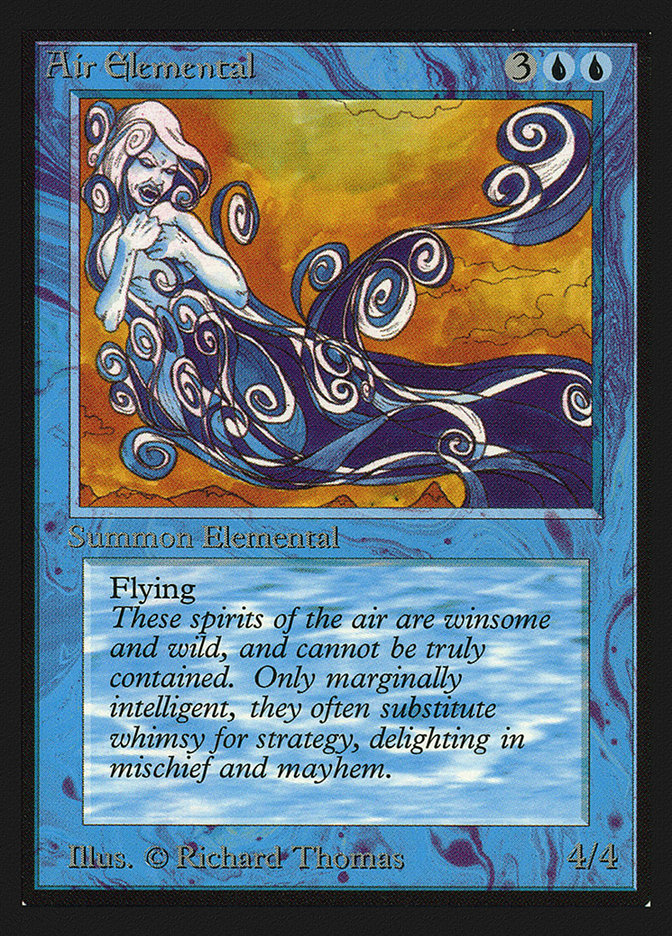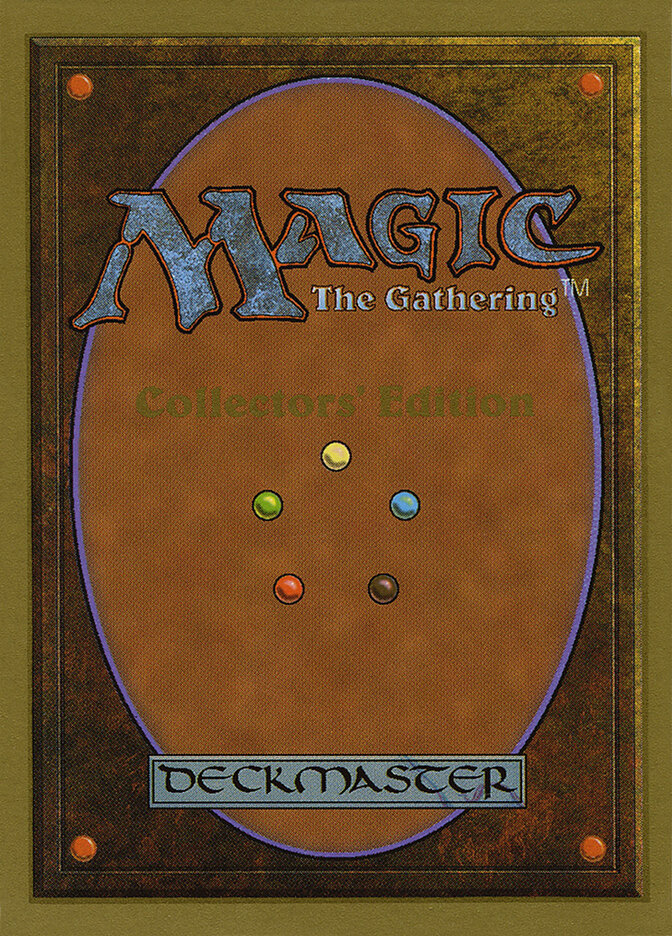 Air Elemental
{3}{U}{U}
Creature — Elemental
These spirits of the air are winsome and wild and cannot be truly contained. Only marginally intelligent, they often substitute whimsy for strategy, delighting in mischief and mayhem.
4/4
Illustrated by Richard Thomas
Not Legal This version of this card has square edges and a non-standard Magic back. It is not legal for constructed play.