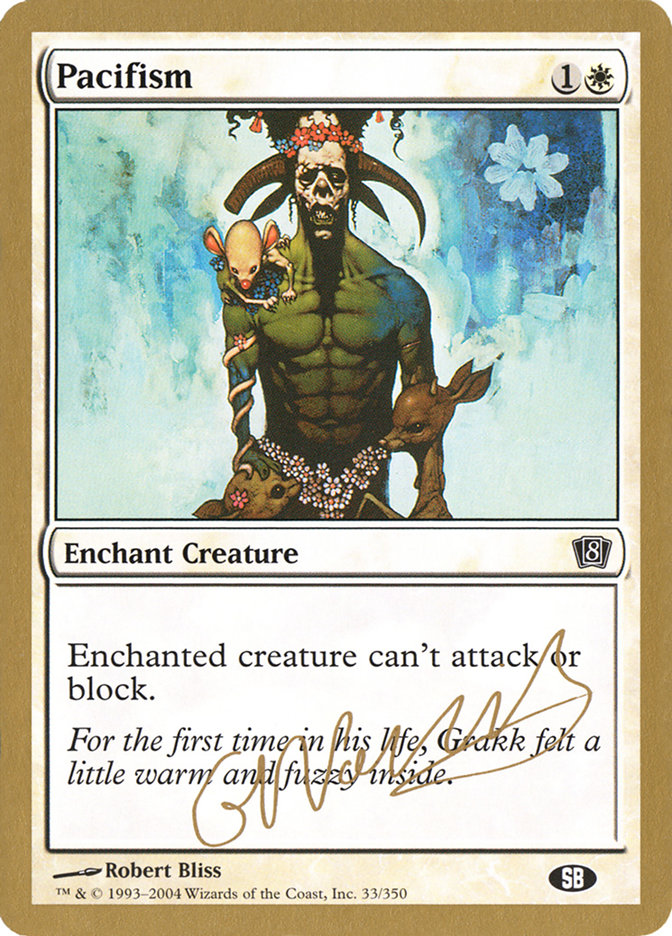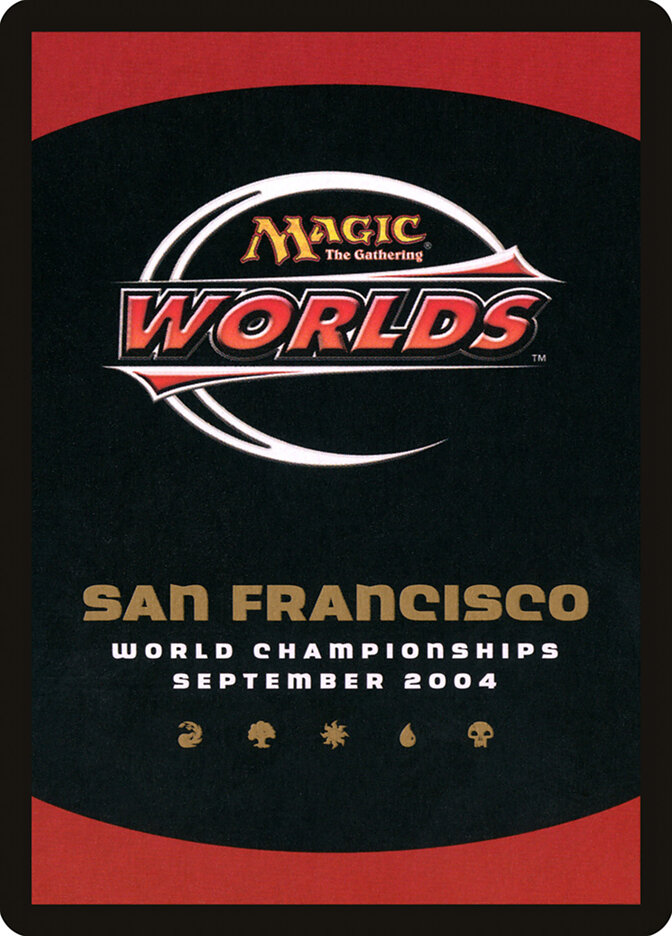 Pacifism
{1}{W}
Enchantment — Aura
Enchant creature
Enchanted creature can't attack or block.
For the first time in his life, Grakk felt a little warm and fuzzy inside.
Illustrated by Robert Bliss
Not Legal This version of this card has gold borders and a non-standard Magic back. It is not legal for constructed play.
The "SB" indicates that this card was in this championship deck's sideboard.