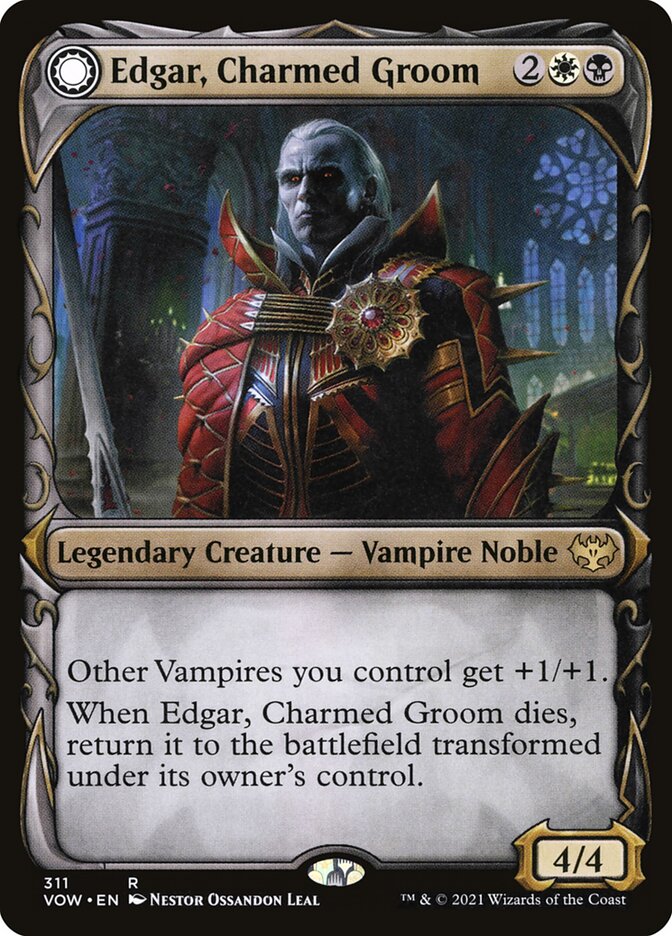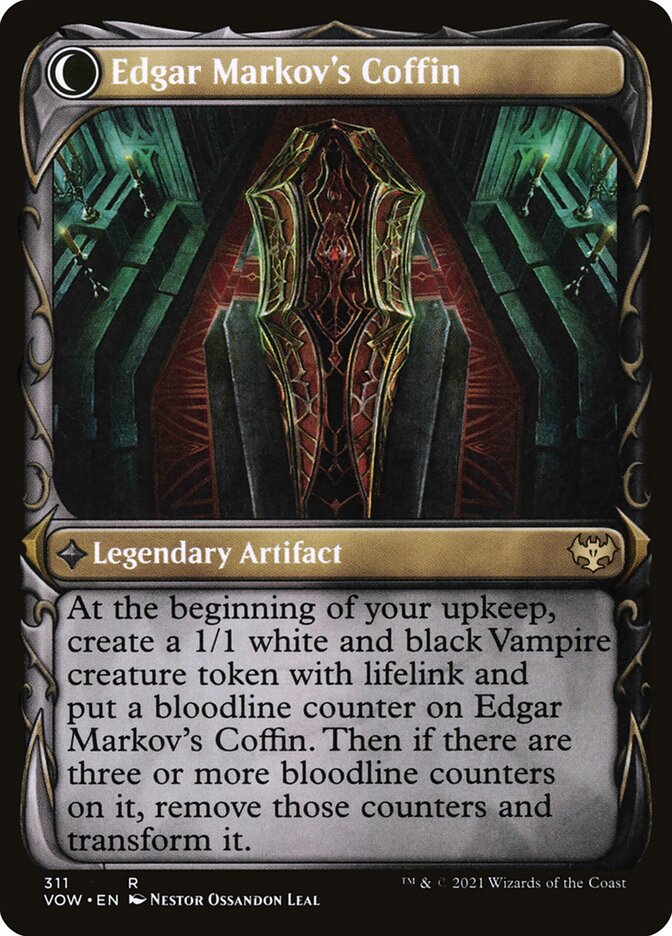 Edgar, Charmed Groom
{2}{W}{B}
Legendary Creature — Vampire Noble
Other Vampires you control get +1/+1.
When Edgar, Charmed Groom dies, return it to the battlefield transformed under its owner's control.
4/4
Edgar Markov's Coffin
Color Indicator: White and Black Legendary Artifact
At the beginning of your upkeep, create a 1/1 white and black Vampire creature token with lifelink and put a bloodline counter on Edgar Markov's Coffin. Then if there are three or more bloodline counters on it, remove those counters and transform it.
Illustrated by Nestor Ossandon Leal
Standard

Legal

Alchemy

Not Legal

Pioneer

Legal

Explorer

Legal

Legacy

Legal

Historic

Legal

Vintage

Legal

Timeless

Legal

Commander

Legal

Pauper

Not Legal

Oathbreaker

Legal

Penny

Legal
If a card that isn't a double-faced card is a copy of Edgar, Charmed Groom, it won't return to the battlefield when it dies.

(2021-11-19)