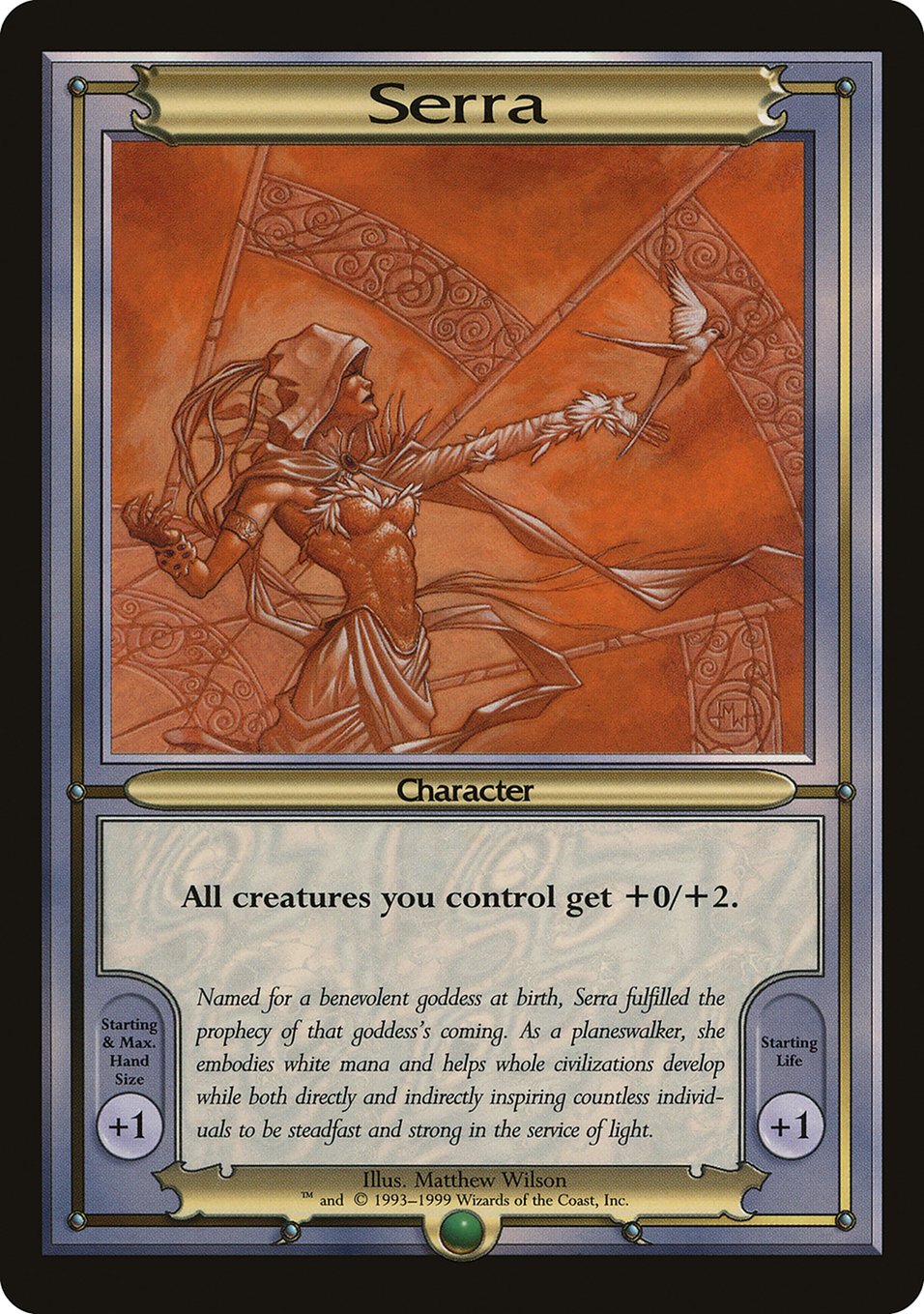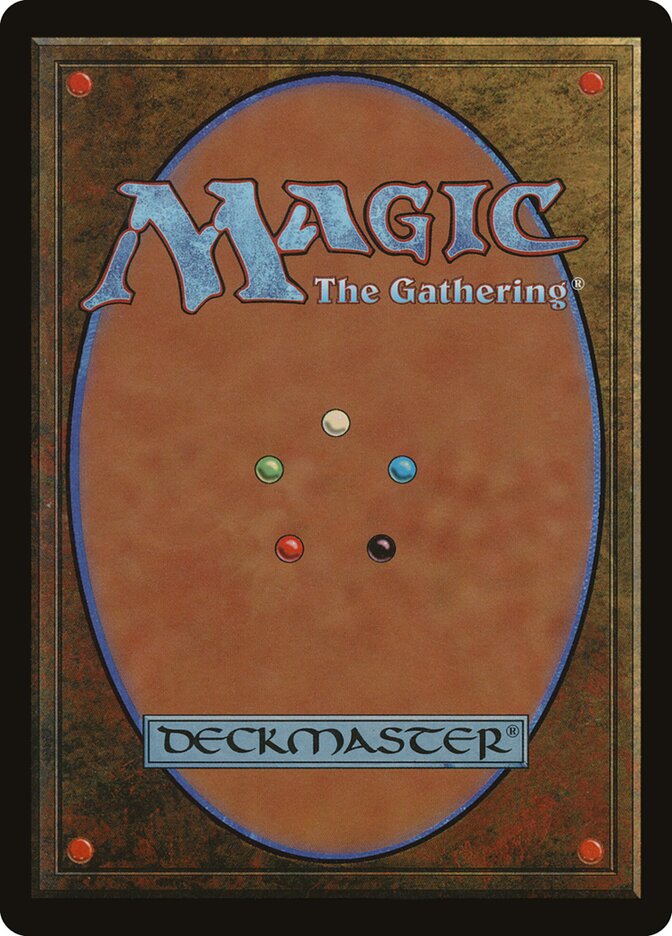 Serra
Vanguard
Creatures you control get +0/+2.
Named for a benevolent goddess at birth, Serra fulfilled the prophecy of that goddess's coming. As a planeswalker, she embodies white mana and helps whole civilizations develop while both directly and indirectly inspiring countless individuals to be steadfast and strong in the service of light.
Hand Size: +1
Starting Life: +1
Illustrated by Matthew D. Wilson
Not Legal This version of this card is oversized with a non-standard Magic back. It is not legal for constructed play.