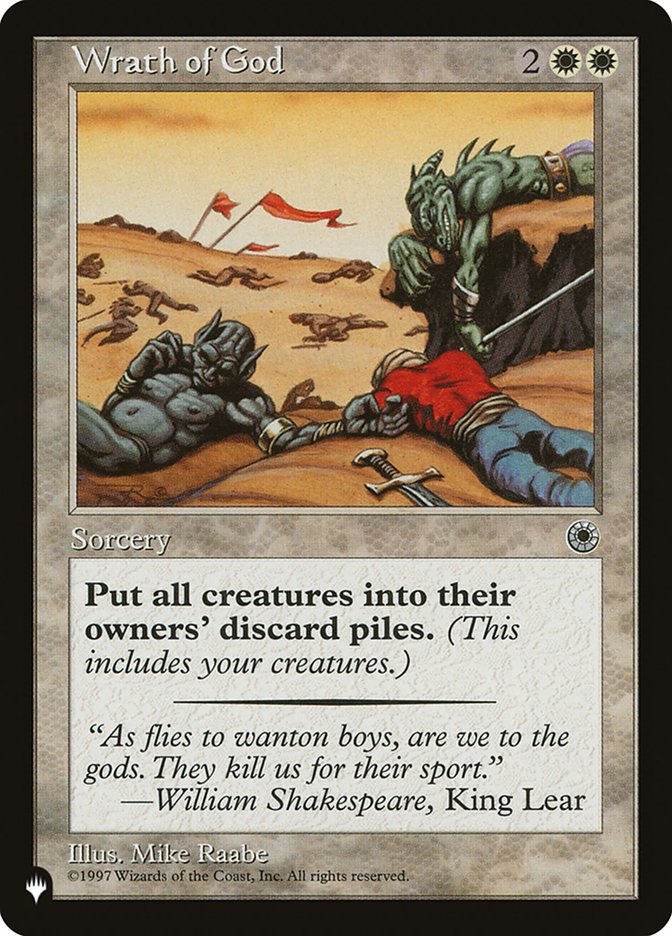 Wrath of God
{2}{W}{W}
Sorcery
Destroy all creatures. They can't be regenerated.
"As flies to wanton boys, are we to the gods. They kill us for their sport."
—William Shakespeare, King Lear
Illustrated by Mike Raabe
Standard

Not Legal

Alchemy

Not Legal

Pioneer

Not Legal

Explorer

Not Legal

Modern

Legal

Brawl

Not Legal

Legacy

Legal

Historic

Legal

Vintage

Legal

Pauper

Not Legal

Commander

Legal

Penny

Legal
Some older cards in The List were printed with a previously-unseen design for the white mana symbol instead of the one used on their original printings. These cards are otherwise identical to their source prints.