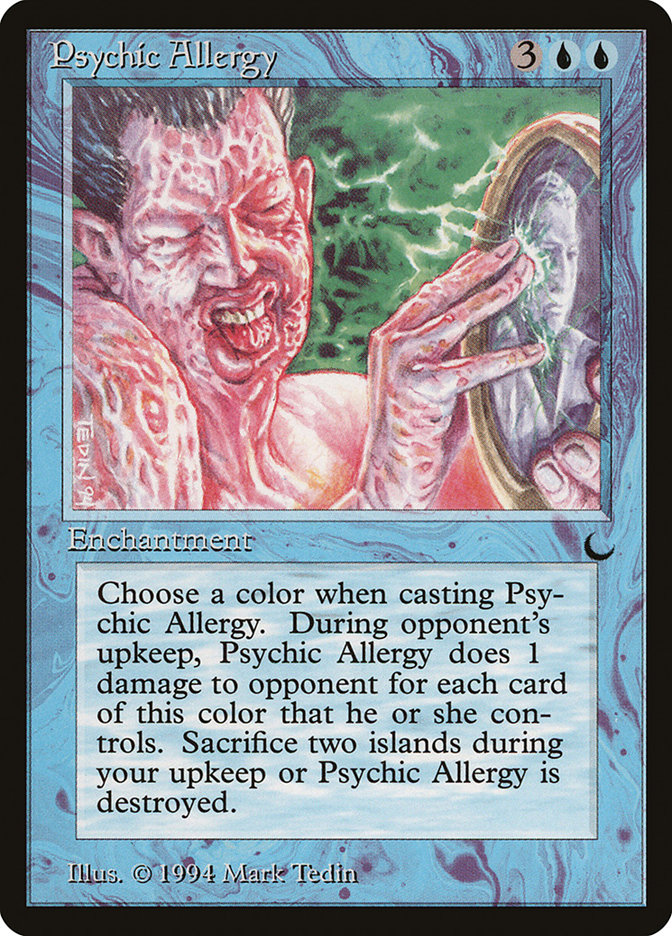 Psychic Allergy
{3}{U}{U}
Enchantment
As Psychic Allergy enters the battlefield, choose a color.
At the beginning of each opponent's upkeep, Psychic Allergy deals X damage to that player, where X is the number of nontoken permanents of the chosen color they control.
At the beginning of your upkeep, destroy Psychic Allergy unless you sacrifice two Islands.
Illustrated by Mark Tedin
Part of the Reserved List
Standard

Not Legal

Alchemy

Not Legal

Pioneer

Not Legal

Explorer

Not Legal

Modern

Not Legal

Brawl

Not Legal

Legacy

Legal

Historic

Not Legal

Vintage

Legal

Pauper

Not Legal

Commander

Legal

Penny

Not Legal